Beauty Girl turned Social Change Maker
The Beauty Girl turned Social Change Maker: My Transition to the Social Sector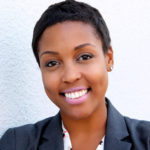 By Angela Richardson,2014ProInspireFellowHave you ever had a moment when the light bulb turned on right above your head? I did. It was a cold, brisk morning in the middle of December 2011. I was headed to my "dream job" – or at least I thought it was my dream job. My job was working as a beauty and lifestyle publicist in New York City, where I managed several key beauty accounts. I pitched and promoted products and their benefits to various media outlets while maintaining relationships with beauty editors from Essence, Allure, Prevention, Ebony, Lucky, and Glamour. That morning, I was feeling a bit tired and drained, with no real desire or passion to go to work that day. Suddenly that light bulb appeared. At that moment, I knew I wasn't fulfilling my life's purpose.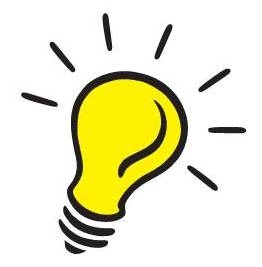 After having my epiphany, I realized that I wanted to create impact on a macro level, especially in the lives of young people of color in underserved communities. I decided that graduate school would be a good way to make a career transition, and immediately began looking into Master's programs that appealed to me. Philadelphia was the first city that came to mind and I quickly discovered Temple University's Social Work program. I never imagined myself being a social worker per say; yet I knew that I would learn a lot about issues that mattered to me by studying that field. In Fall 2012, I became a graduate student at Temple University's School of Social Work – the place where my transition into the social sector began.Transitioning into the social sector was a smooth sailing ride for me because it was a natural fit – like a new pair of shoes that fit just right! I always had a passion for young people who look like me and come from places from which I am familiar. I knew I wanted to make a difference in their lives and that graduate school would help me learn where change was needed the most.
Living in the city of Philadelphia, I witnessed many children from underserved communities receiving the short hand of the educational stick. During my first semester, I worked as a tutor at an elementary school in South Philadelphia. The majority of my students were not reading at a sufficient grade level. In fact, one of my students, a Latino second-grader, didn't know what a newspaper was, and had not seen one until I brought a newspaper to our tutoring session.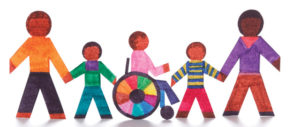 Working as a tutor made me realize my passion, as well as my life's purpose: to bring about sustainable change to our nation's educational system. When I discovered ProInspire, I knew this opportunity would help further my transition into the social sector. I also knew it would help me blend my skills and experiences as a publicist, and the knowledge gained from my MSW program. Because of ProInspire, I am now working as a fellow on the Mission Advancement team at America's Promise Alliance, the nation's largest partnership of national organizations devoted to creating the conditions of success for all young people.
My work on the Mission Advancement team is focused on fundraising, and helping to secure funding for our programmatic work – a fulfilling experience. Everyday I leave work knowing that I made the right decision when that light bulb went off 3 years ago. My decision is not only impacting my life's purpose and happiness, but the lives of so many young people who are impacted daily by America's Promise and its partners.
Find out more about ProInspire Here http://tinyurl.com/pss3yyx